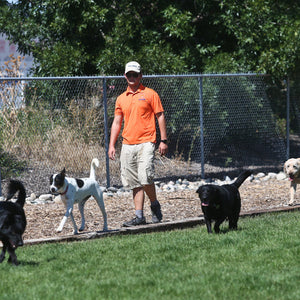 Temperament Evaluation
**Please Call 406-894-2332 to make an appointment**
**Walk Ins for Temperament Evaluation are NOT accepted**

We will take special steps to introduce your dog to our family pack of dogs.   Our introduction will take approximately 4-5 hours.   This will allow us to fully understand your dogs skills and ability to play with other dogs in a pack environment within a large fenced play area.  All dogs coming to play or stay at Paws N Claws will be properly  evaluated before playing with the pack.   Call for an appointment.  We only take one new dog each day.   Your dog must have an approved scheduled date to a temperament evaluation.