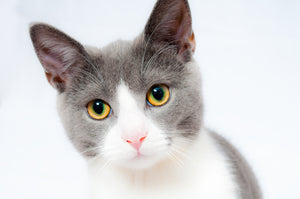 Cat Boarding
CAT HOUSES
Paws & Claws Cat Condos are specifically designed for animal shelters based on the Association of Shelter Veterinarians guidelines for feline housing. The condos are attractive and quiet, helping to promote healthier animals and increase enjoyment. Each condo incorporates separate litter and hiding units as well as sleep and exercise areas. Cat perching shelves and easy-close portal doors are standard.
 The latch is trouble-free and easy to operate.
Paws & Claws is proud to now offer soft close hinge as standard on all of our Luxury Cat Condos to decrease stress and anxiety and improve their health and well-being. The soft close hinge eliminates slamming doors that can startle and scare cats. The new hinges automatically slow down and gently and silently close the cat condo doors. 
Paws & Claws Cat Condos are glass fronts for a much healthier and more secure way to house cats. The glass is offset 1/8" and hangs over the door, allowing air to circulate under and into the cat's living space and keeps debris and disease from traveling to other units. Other units have portholes in the front in the glass, which means germs can spread if a cat sneezes and that fingers can get into the unit.